I'd like to consider myself a photography hobbiest, so picking out a new camera is a fun activity. I loved the photos I took while backpacking with an SLR, but I found this DSLR camera to be too cumbersome — it hardly fit in my massive backpack. The new micro four thirds format is smaller than SLRs and more powerful than a compact, but still too big to fit in any pocket. I need a camera that I can leave in my backpack and I'll always have it around, so I bought a Canon S95. Here are a few of my first shots: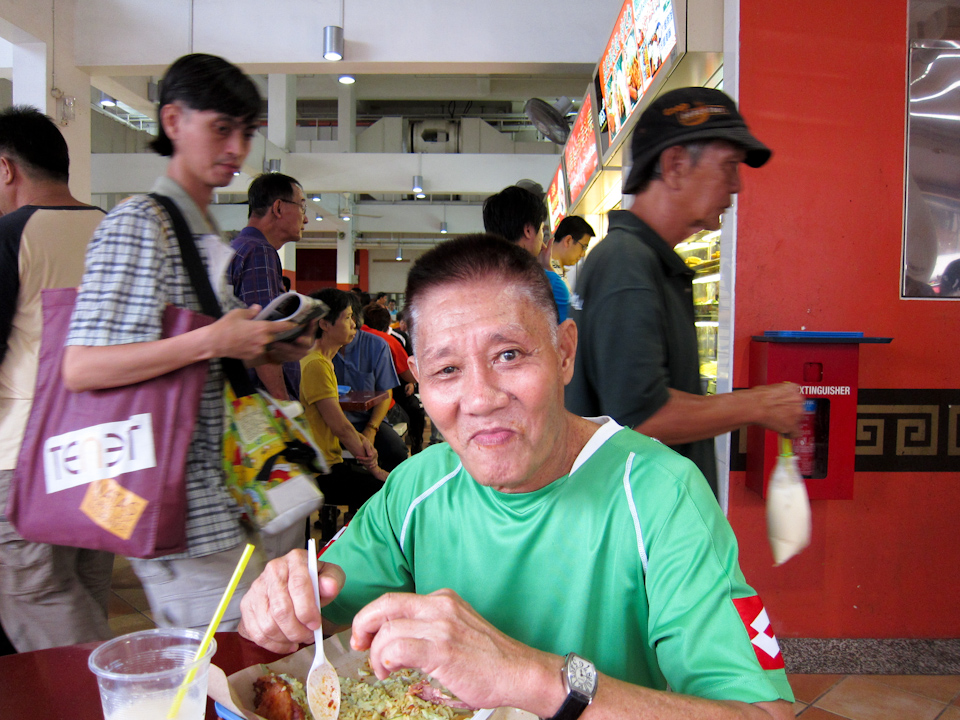 Getting ripped off in Sim Lim is a lot of work so I went out for some food. A local shared a table with me at the nearby hawker center.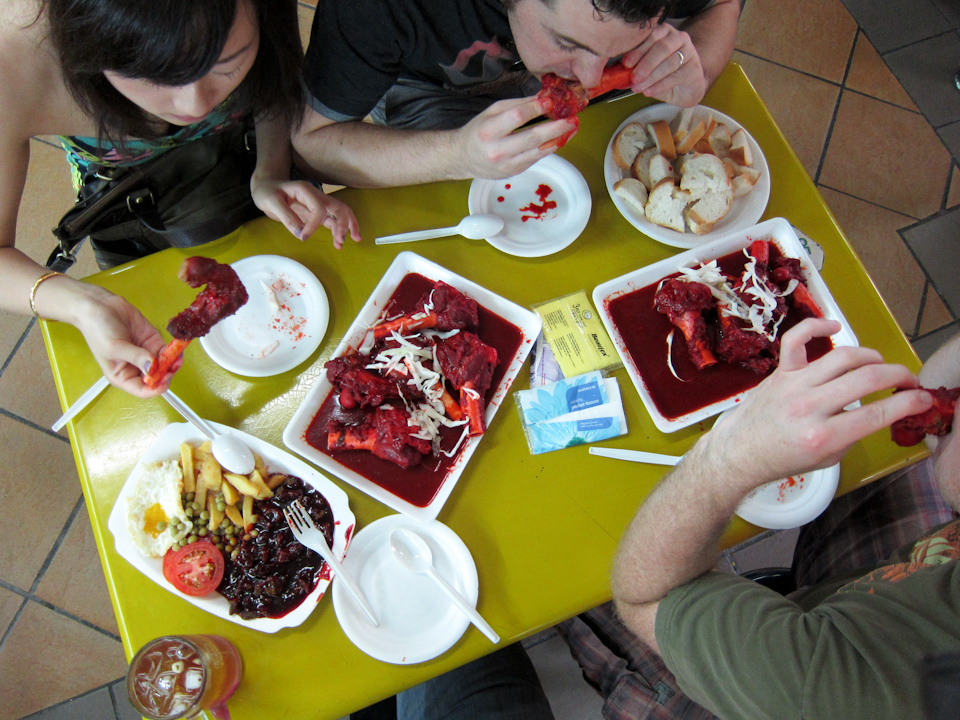 Nate, Lavinia, Alex (visiting from Colorado), and I got Sup Tulang in a hawker center. I was too scared to try the 'soup'.. big mistake. I had one or two of Nate's and they were delicious.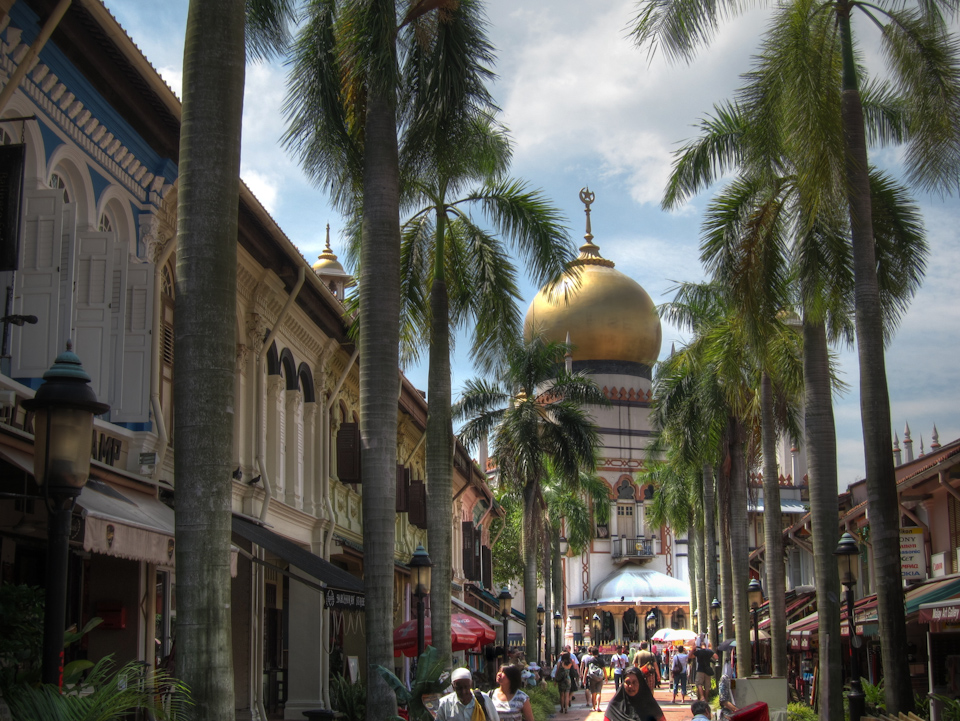 If you look closely that's Nate, Lavinia, and Alex walking back to Little India through Arab Street.